A few samples of our work:




CORPORATE PRODUCTIONS
Our team has created hundreds of pieces of corporate video, commercials and business media for a vast array of companies. From concept, to production, and post-production we excel in the world of branded content, business to consumer, and business to business communications.




MOTION GRAPHICS
3D ANIMATION
VISUAL FX
Whether a production needs state of the art motion graphics, fly-through 3D animation, pre-visualization, or visual effects, our team can conceive, design and create just about everything in the world of imagery.





TRAVEL & HOSPITALITY
Our people have created promotional and advertising footage for a wide array of travel and hospitality industry clients around the world.




DOCUMENTARIES
FEATURE FILMS
From documentaries to dramatic feature films, our company is a creative force in the world of story telling. From concept, to script writing, budgeting, production and post-production on documentary and narrative films, we handle it all.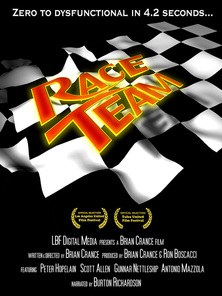 TELEVISION SERIES
Our people have created and produced a wide variety of television series for network, cable and new media outlets.




INTERACTIVE PROJECTS
PROMOTIONAL MEDIA
From interactive media such as museum and store displays, to specialty and general promotional media, and presentation reels, our team has the talent, and experience to create whatever your needs are.




UNDERWATER CINEMATOGRAPHY & PRODUCTION
Not all productions take place on the land, and we have extensive experience producing and shooting underwater productions.